The first 4 Wild Horses tested, as required by WHOA legislation, upheld in the NM Supreme Court showed a 91 to 96% probability of being Spanish Mustangs. Values lower than 80% indicate crossbreeding per UC Davis.

DNA Spanish 1 2 3 4Â  View Full Report here.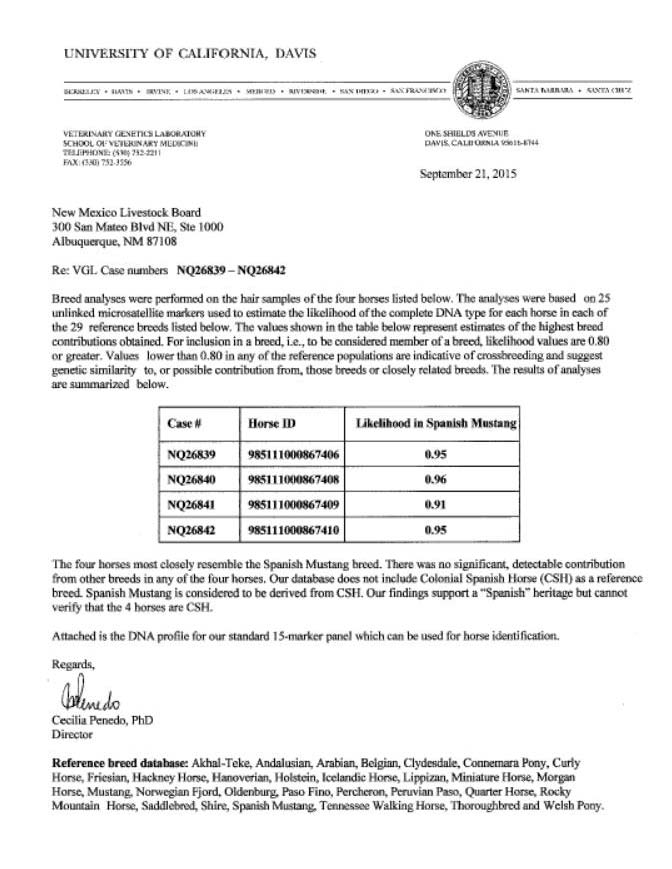 WHOA legislation was successfully carried by the honorable Senator Steve Komadina.