Prohibition of Horse Slaughter for Human Consumption (SB67)
An Act relating to animals; Prohibiting the slaughter of horses in New Mexico; Prohibiting the possession or importation of horse meat for human consumption; Providing for license revocation; Prescribing criminal penalties.
[also see New Mexico Horse Protection Legislation for 2005]

Status
SB67 passed the Senate Public Relations , but was killed at the Senate Judiciary during the 2005 New Mexico Legislative session. A bill like this causes too much reaction. Better to pass a bill like SB861.

New Mexico Senate Bill 67
Below is the original SB67 and amendments.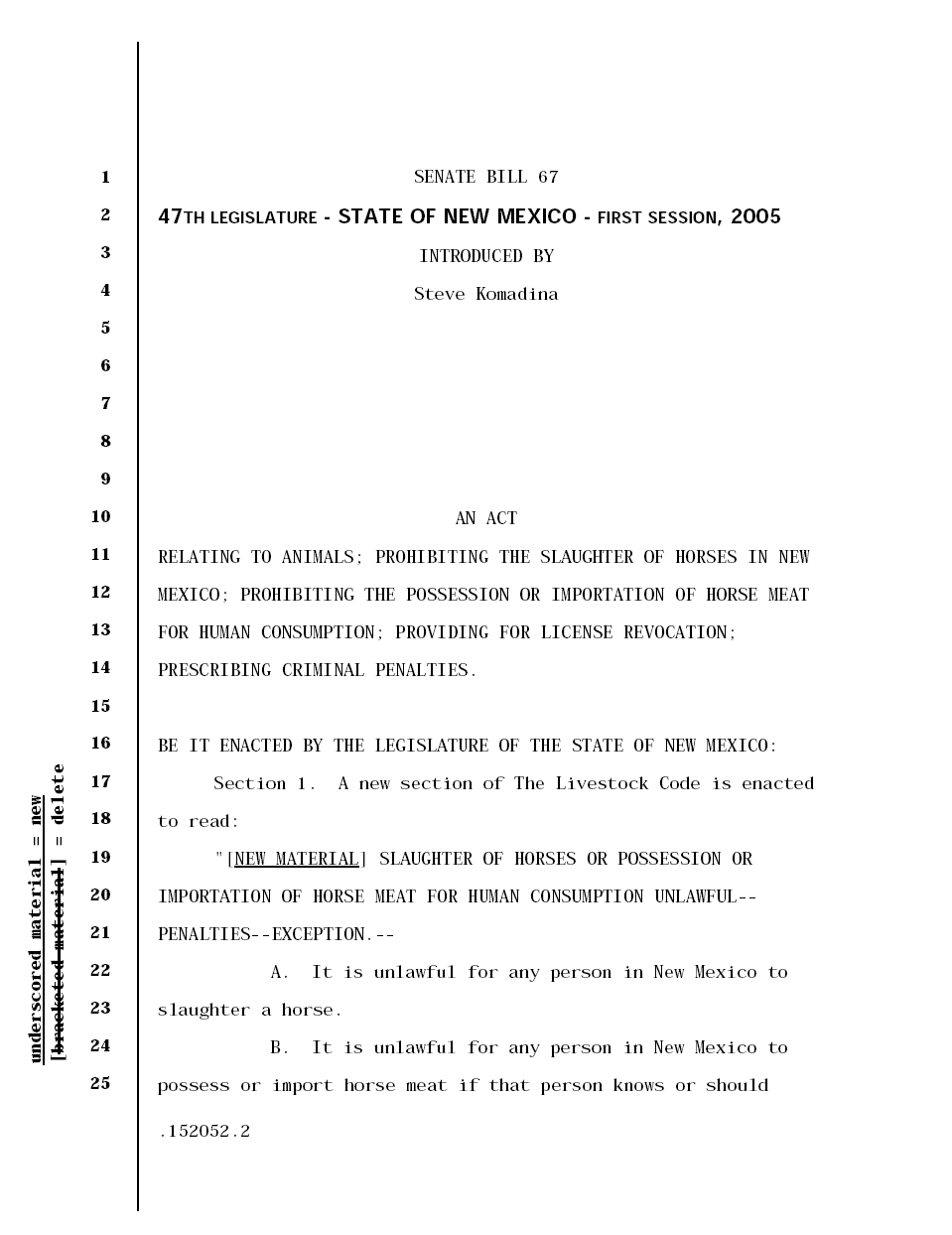 Amendment to SB67
Delete from line 12; PROHIBINTING THE POSSESSION OR IMPORTATION OF HORSE MEAT
Delete line 13 ;PROVIDING FOR LICENSE REVOCATION;
Delete from line 19 & 20; OR POSSESSION OR IMPORTATION OF HORSE MEAT
Add line 23 after "horse" add: for human consumption
Delete from line 24- page 2 line 1; Delete all of section B.
page 2: change C to B Line 2
Delete from line 3 of page 2; or B
Delete from line 8 of Page 2; D. Delete all of section D.
Line 17 add after "being" the word "non chemical" prior to the word euthanasized

SB67 Pamphlet published by WHOA